Urban Projects
New Broadway Corridor Subway
The City of Vancouver working with the Province to advance the design and construction of the Broadway Subway, a tunneled extension of the Millennium Line SkyTrain along the Broadway Corridor from the existing VCC–Clark Station to Arbutus Street. The line is fully funded with construction to start in 2020.
Benefits
The Broadway Subway will benefit the region by:
Supporting continued growth of the Broadway Corridor, a major employment centre
Enabling more people to travel with dependable trip times along the corridor and regional network
Creating the Broadway Subway is the top priority from our Transportation 2040 Plan.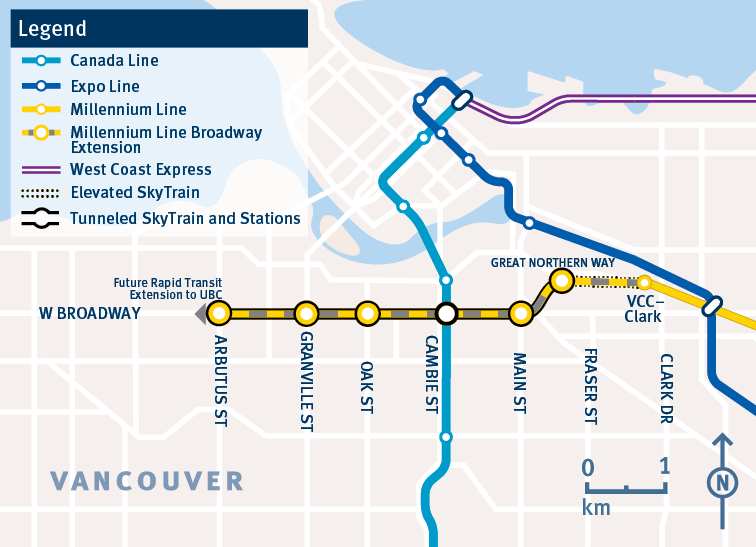 GRANVILLE BRIDGE REDESIGN: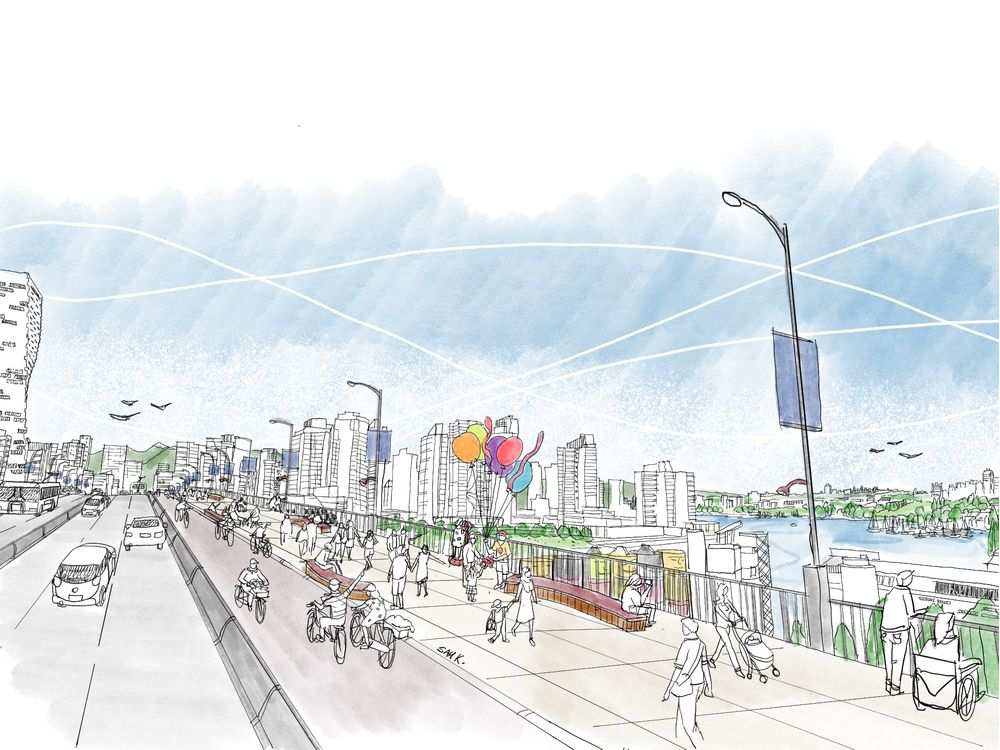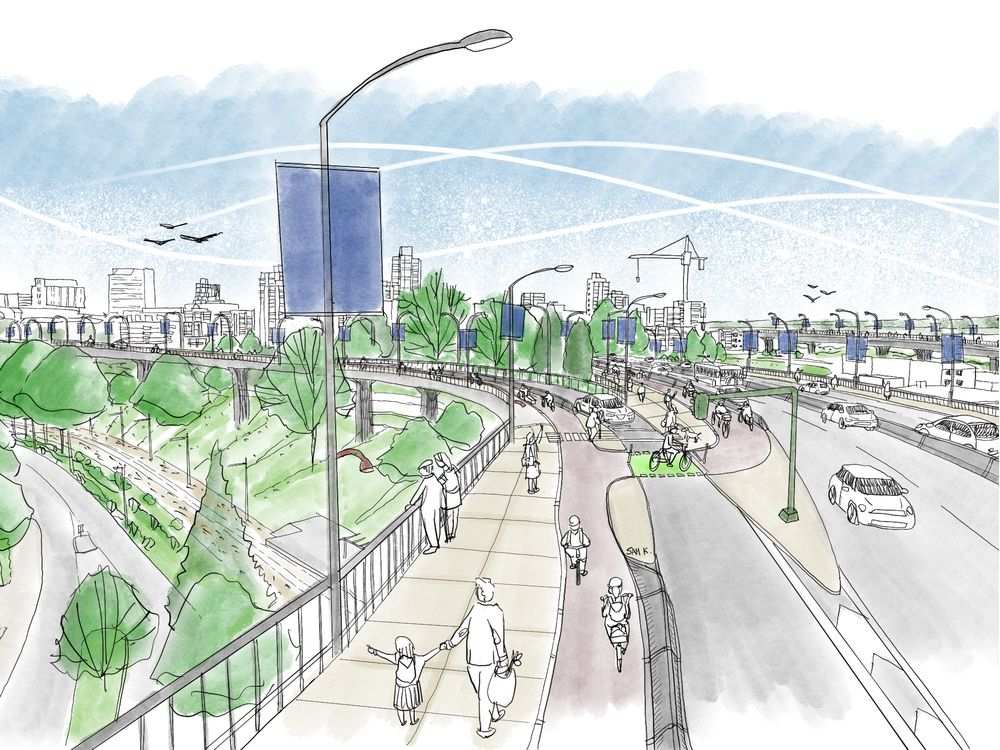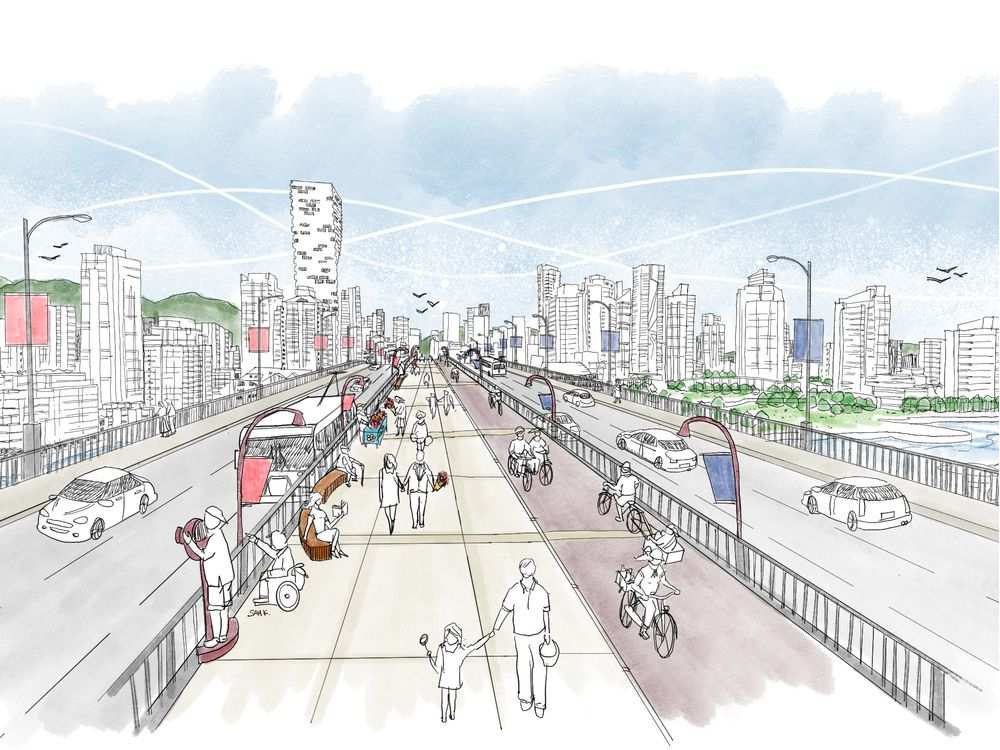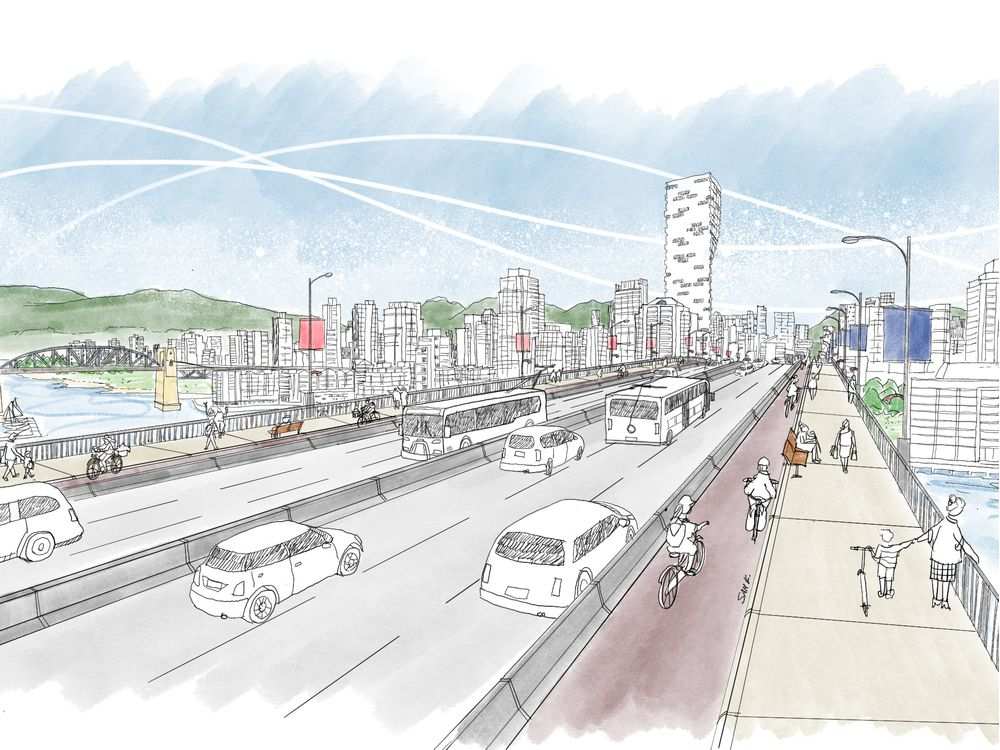 We're developing conceptual plans for an improved walking, rolling, and cycling path across Granville Bridge.
Originally designed for high-volume freeways that were never built, Granville Bridge presents significant accessibility and safety challenges for today's urban context.
The Granville Bridge Connector would address a major gap in the city's active transportation network and serve some of the densest parts of the city. There is also potential for features such as art, lighting, seating, and lookout stations to create a special place and enjoyable experience for people of all ages and abilities.
The project is key to accommodating the growing number of people living, working, and playing in the city and region, and helping us meet our Climate Emergency Response targets.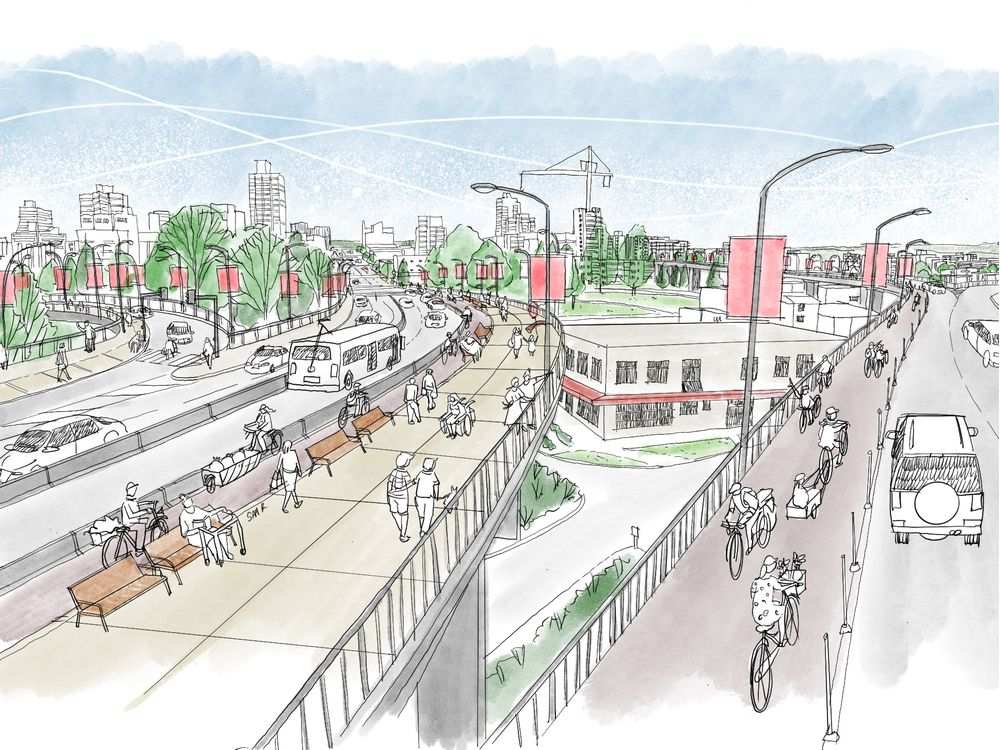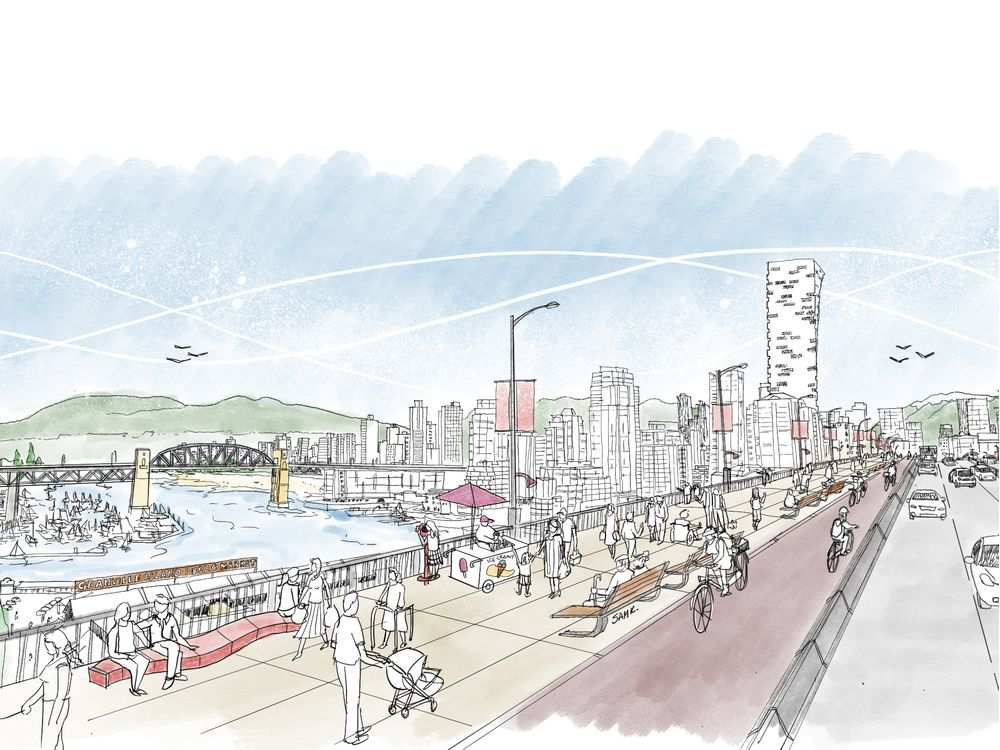 The future of Northeast False Creek
In 2015, City Council chose to move forward with a plan to replace the viaducts with a more resilient and connected street network. The decision is dependent on a new area plan for Northeast False Creek.
Replacing the viaducts is a self-funding solution with many public benefits including a larger Creekside Park and an improved transportation network that replaces vulnerable infrastructure.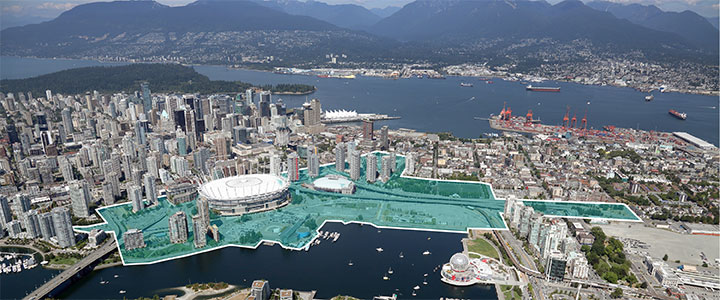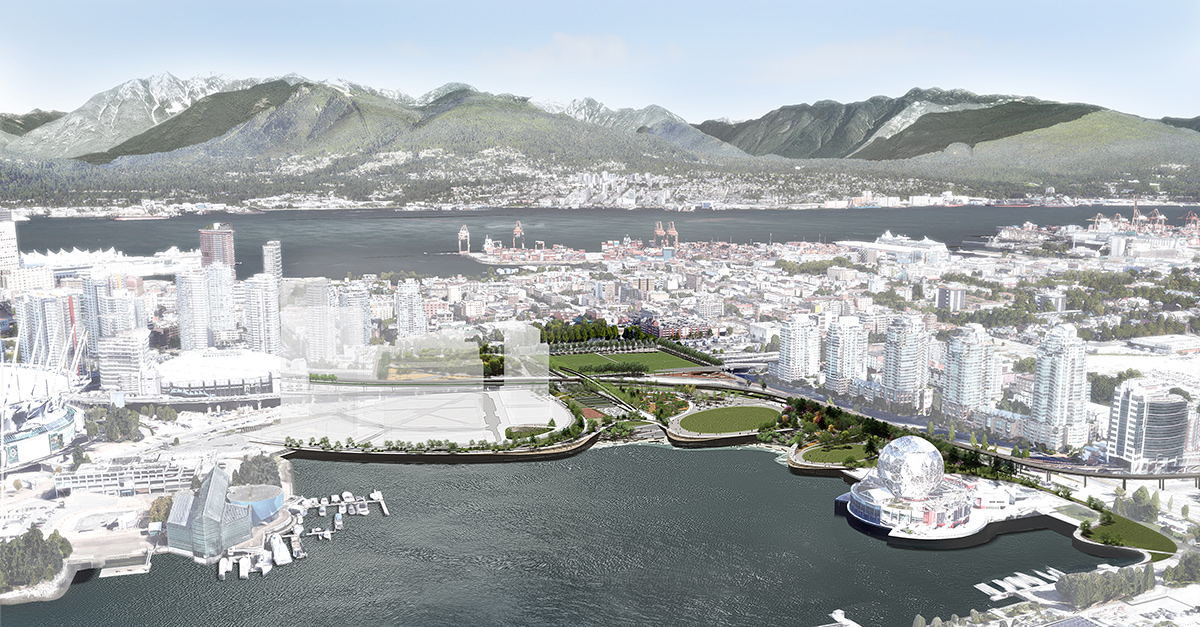 Draft plan summary
The Northeast False Creek Area Plan is a transformative project that will result in one of Vancouver's most significant city-building opportunities in a generation.
As the last remaining piece of large undeveloped land in the downtown along the False Creek waterfront, Northeast False Creek provides an opportunity to:
• Embrace the rich culture and history of the area, local assets, and access to water
• Create a new vibrant and resilient community that represents a step forward in city-building
City of Vancouver Latest Urban projects:
Vancouver city Projects including the eco-density program, the chinatown revitalization, the south-east False Creek revitalization, the Downtown eastside revitalization, as well as the upcoming new transportation projects and cultural projects.
Downtown Vancouver Planning updates including all the information on the status of a project, start and completion dates, last update, links to related information, as well as contact names and phone numbers.
The urban development institute Pacific region including information and reports on development industry in British Columbia, promoting wise and efficient urban growth, good planning and good development practices, affordable housing and high quality commercial and industrial developments.
Upcoming New Downtown Art Gallery:
The Vancouver Art Gallery now stands at the threshold of one of the most exciting moments in our history. After more than a decade of research and planning for a new Gallery, we are moving forward with our vision to create an innovative and inspiring visual art museum that enriches lives and plays a pivotal role in enhancing Vancouver and British Columbia's reputation as a vibrant, creative, and desirable place to live, work and visit.
In April 2013, Vancouver City Council voted unanimously to designate two-thirds of a site at West Georgia and Cambie Streets for a new Vancouver Art Gallery. Our journey has now begun. Architects, Swiss architectural firm Herzog & de Meuron, Internationally renowned for their innovative and elegant buildings and their significant contribution to the design of contemporary museums.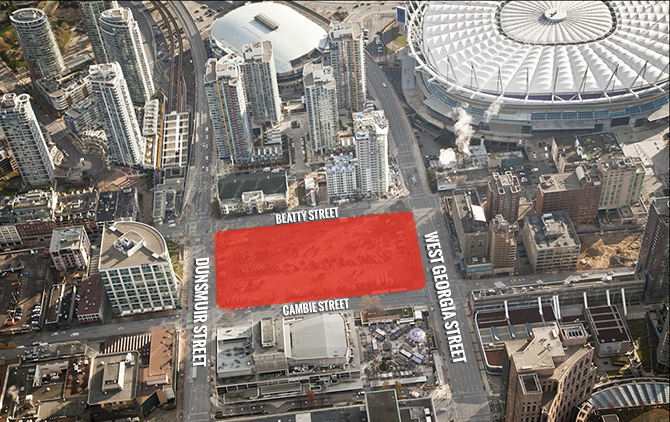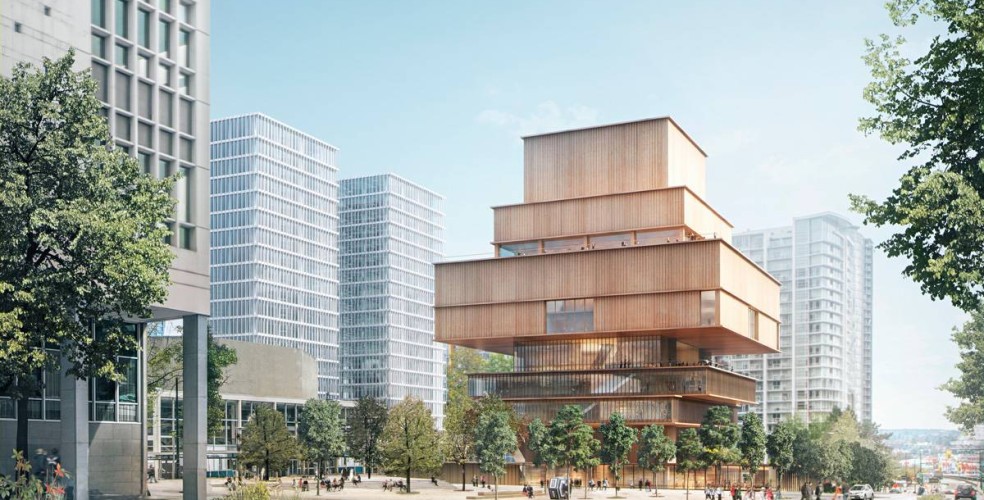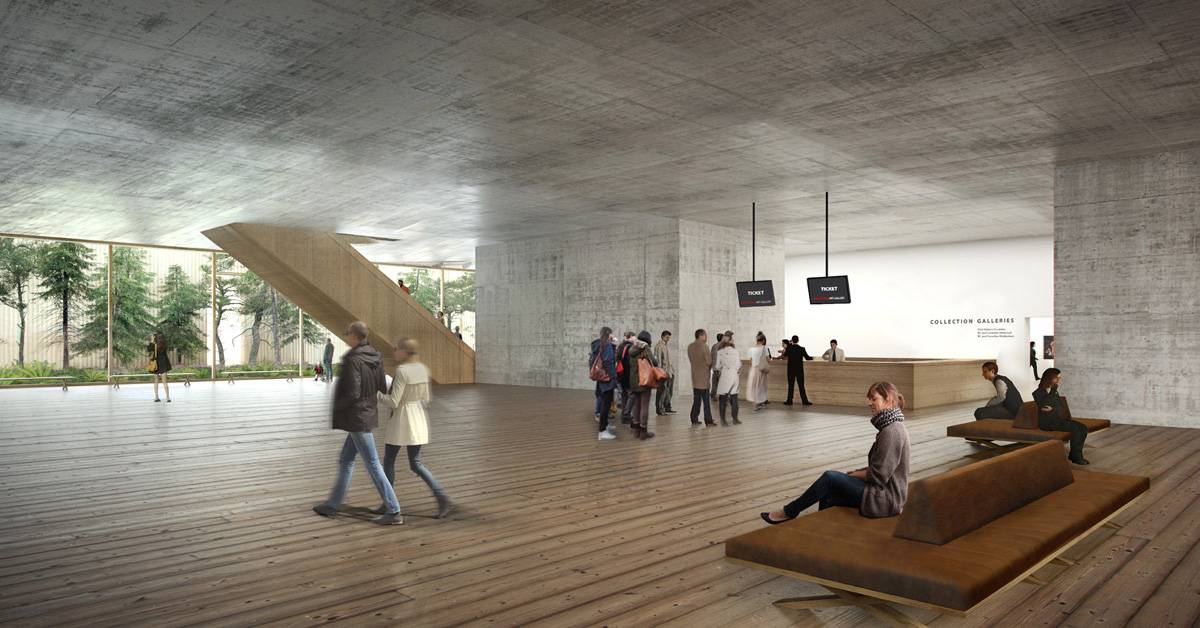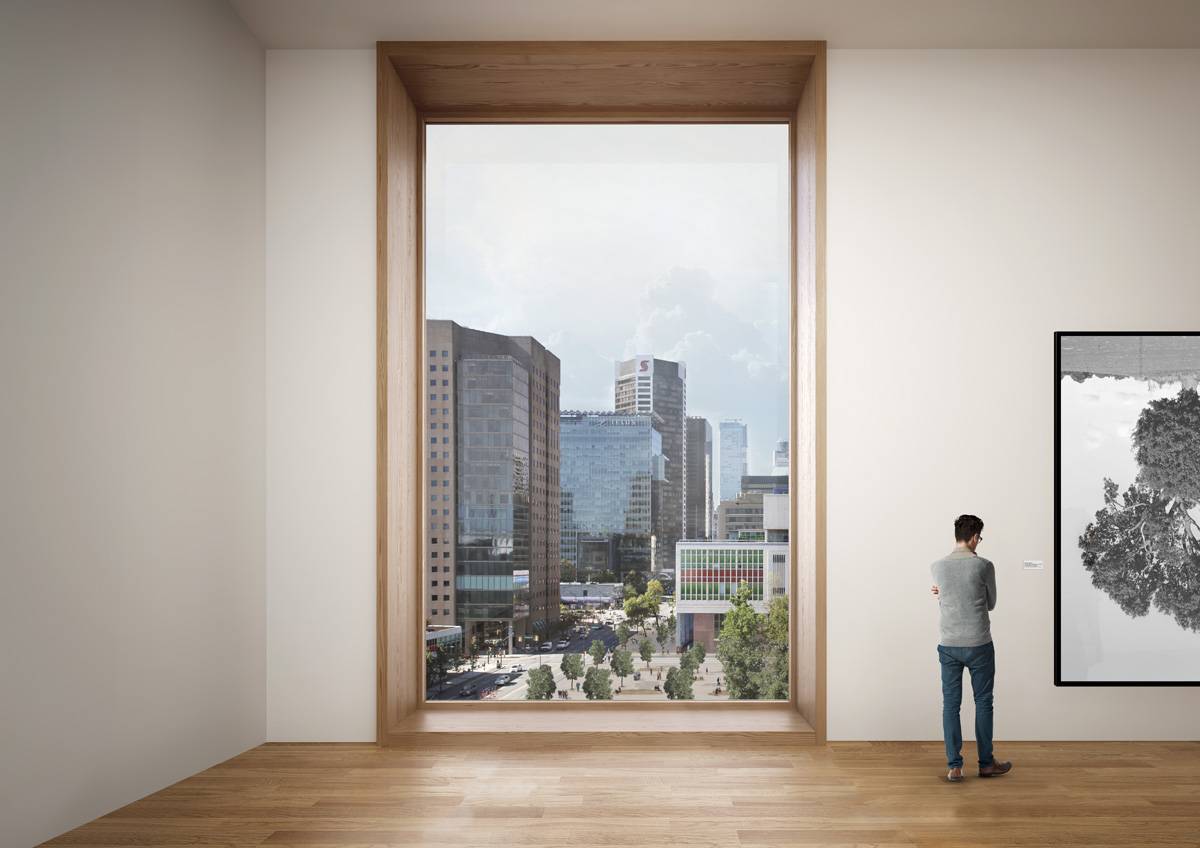 THE NEW BUILDING
Through extensive studies, the Gallery has determined the need for a building of approximately 310,000 square feet with a minimum of 25,000 square feet of exterior space to meet the current and future needs of the community it serves. This includes:
More than double our current exhibition space

Dedicated galleries to showcase much more of the Gallery's art collection

Greatly expanded school, family and children's programming

An auditorium (approximately 300 seats) for lectures, films, classes, art performances and more

Sufficient outdoor space for the presentation of art and public programs

Welcoming lobby and public gathering spaces that serve as a "Town Square" for the 21st century

A larger Gallery Store and a variety of food services designed for the comfort and enjoyment of visitors

Dynamic indoor and outdoor event spaces for public and private programs

State-of-the-art HVAC systems, collection storage, and conservation labs to house and protect the growing collection for future generation
Situated at the intersection of West Georgia and Cambie Streets, this city-owned site is at a vital cultural crossroads. It is located in a dynamic part of the downtown core, adjacent to other cultural amenities, retail, commercial and residential areas, and public transit.
The new Vancouver Art Gallery will serve as a connector of many important and diverse communities, including Downtown Vancouver, Gastown, Yaletown, Chinatown and East Vancouver. Like the Gallery, these areas are steeped in a rich sense of history even as they continue to grow and evolve.
Vancouver the world's greenest city by 2020 - 10 years plan:
Vancouver 2020 - A Bright Green Future - PDF