The City of Vancouver has received an application to rezone 625-777 Pacific Street (Granville Loops) from DD (Downtown District) to CD-1 to allow for four residential towers on four adjacent sites which will be created once the circular bridge ramps (the Loops) are removed and Continental and Rolston streets are extended south to Pacific Street. The proposed development includes:
• Two strata residential towers 395 feet in height
• One mixed rental-residential and strata residential tower 250 feet in height
• One rental residential tower 250 feet in height to contain a childcare centre and social housing
• Total floor area of 89,489 sq. m (920,266 sq. ft.)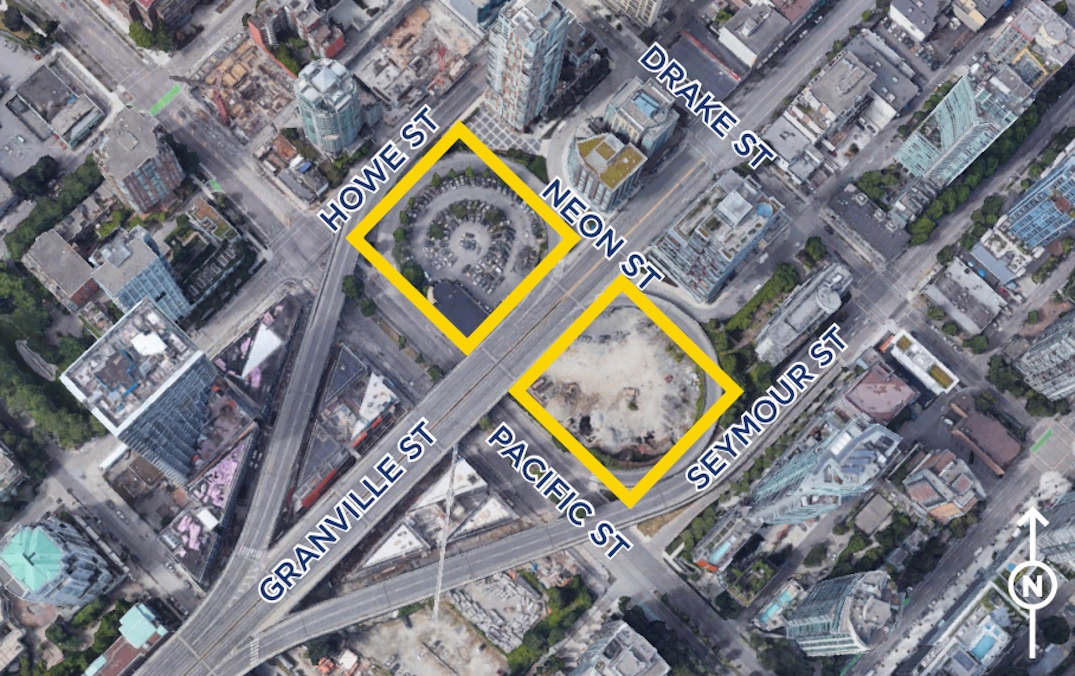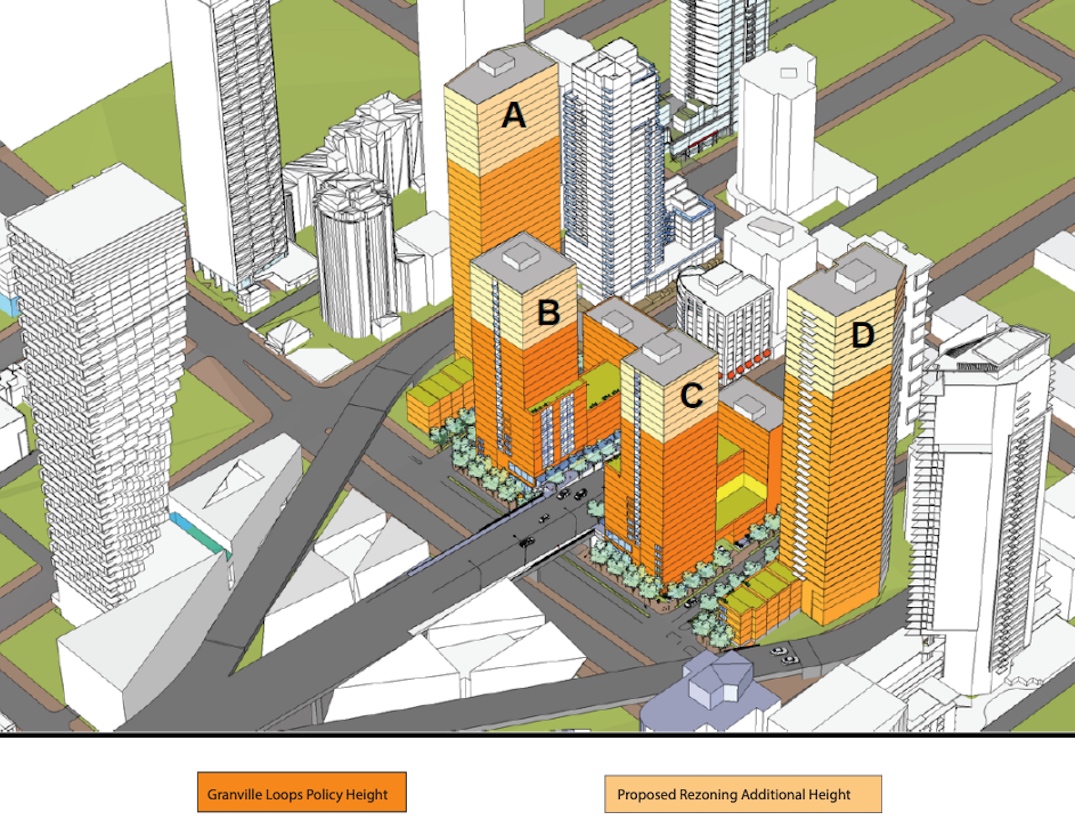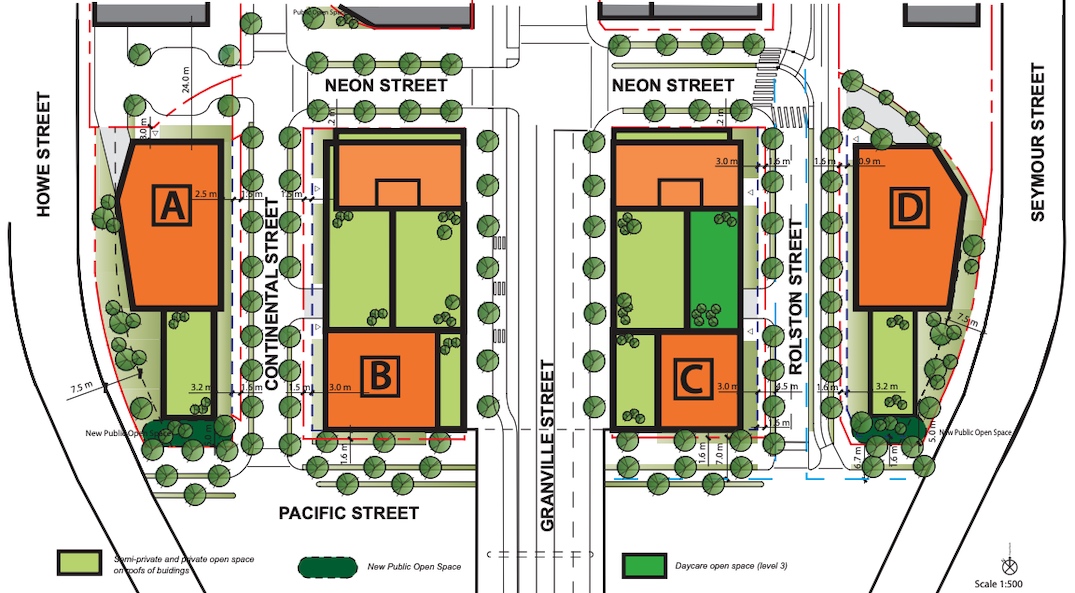 The City of Vancouver working with the Province to advance the design and construction of the Broadway Subway, a tunneled extension of the Millennium Line SkyTrain along the Broadway Corridor from the existing VCC–Clark Station to Arbutus Street. The line is fully funded with construction to start in 2020.
The Broadway Subway will benefit the region by:
Supporting continued growth of the Broadway Corridor, a major employment centre
Enabling more people to travel with dependable trip times along the corridor and regional network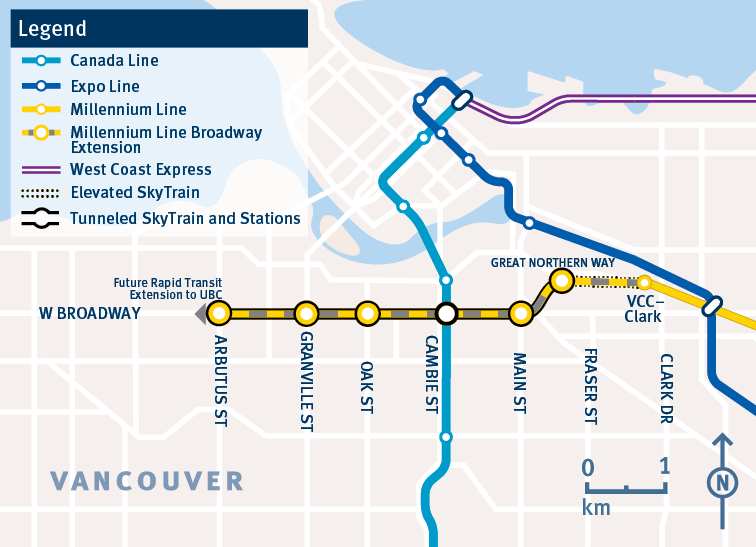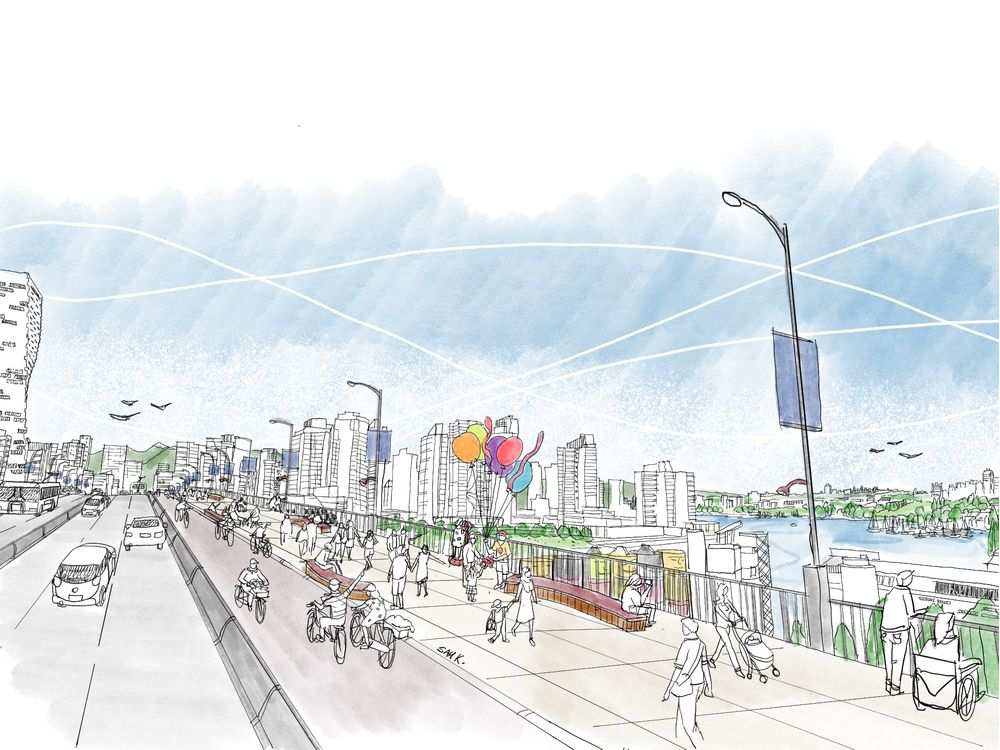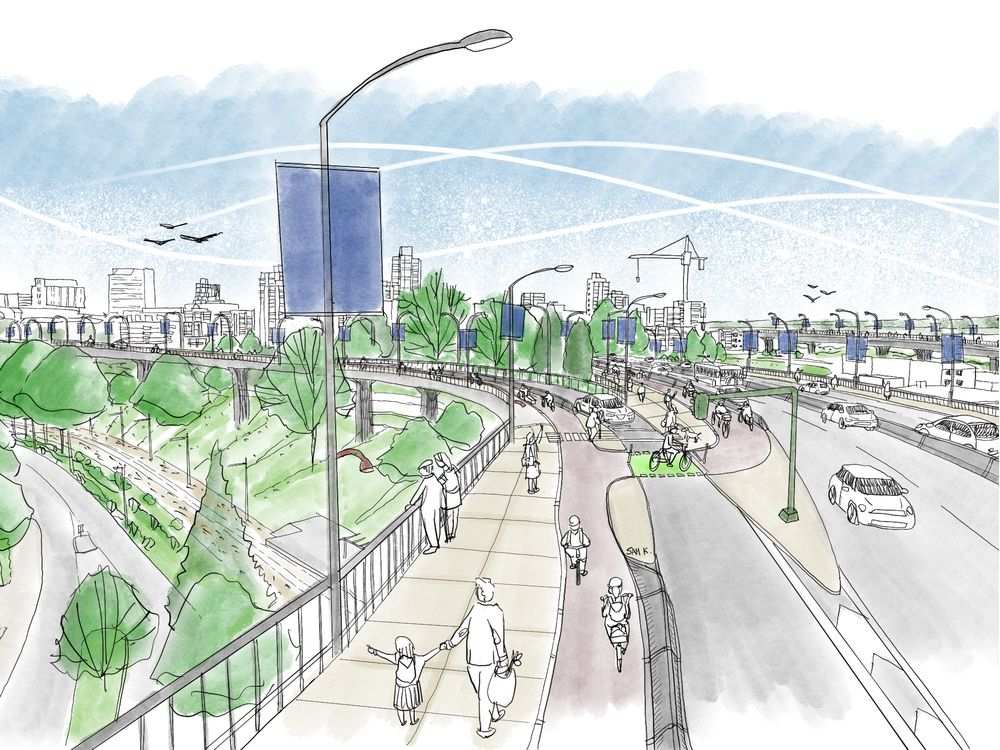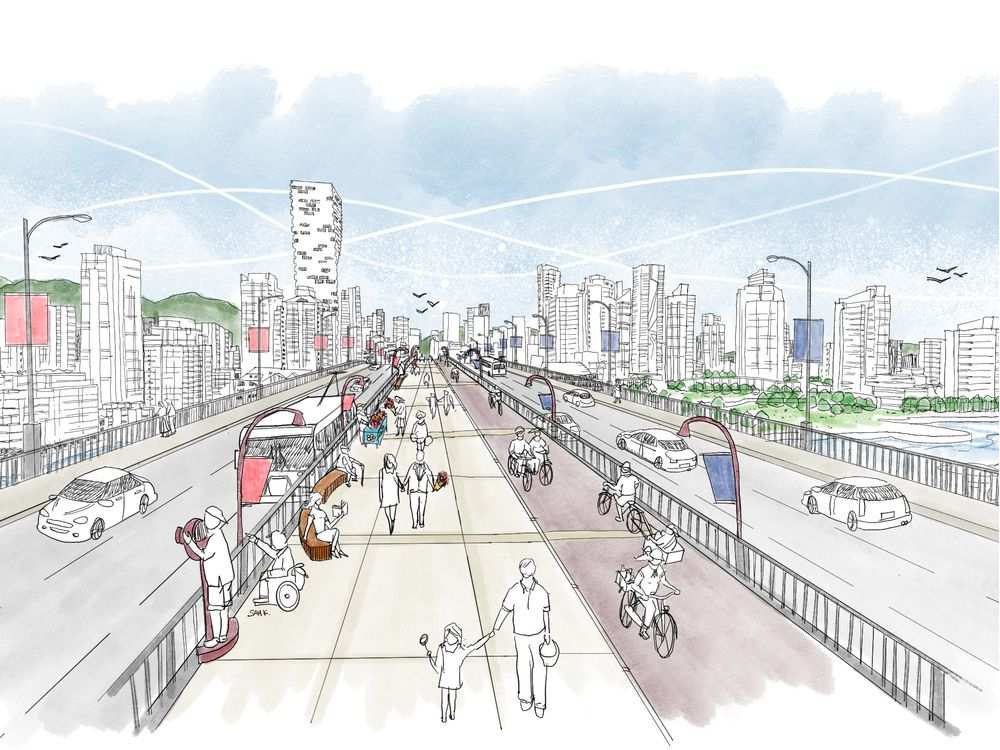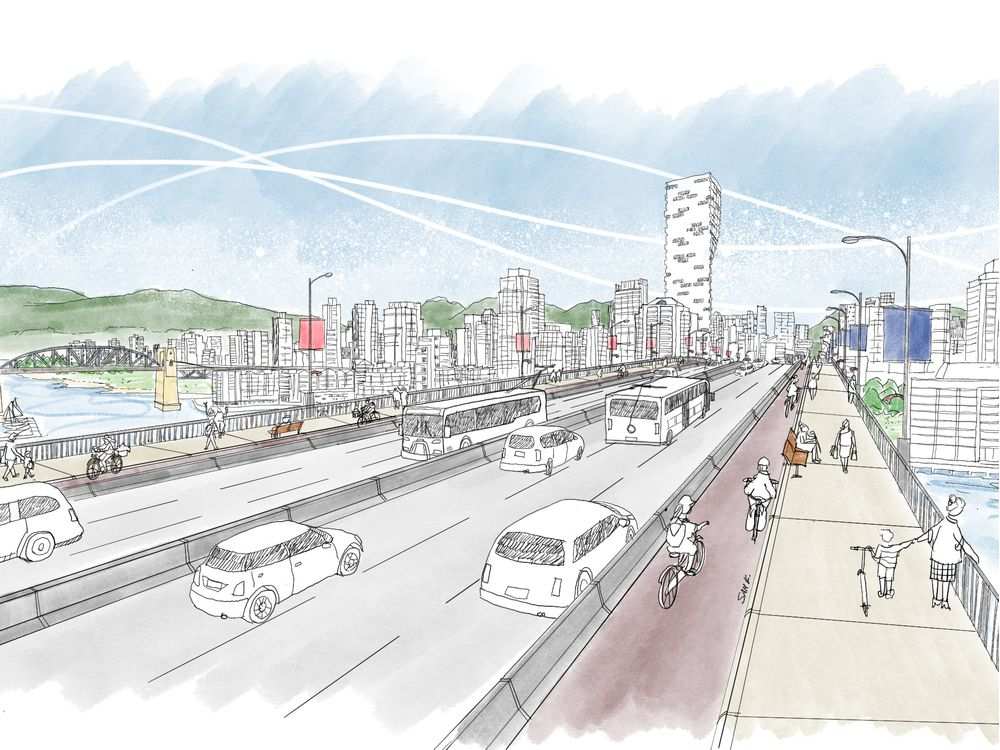 We're developing conceptual plans for an improved walking, rolling, and cycling path across Granville Bridge.
Originally designed for high-volume freeways that were never built, Granville Bridge presents significant accessibility and safety challenges for today's urban context.
The Granville Bridge Connector would address a major gap in the city's active transportation network and serve some of the densest parts of the city. There is also potential for features such as art, lighting, seating, and lookout stations to create a special place and enjoyable experience for people of all ages and abilities.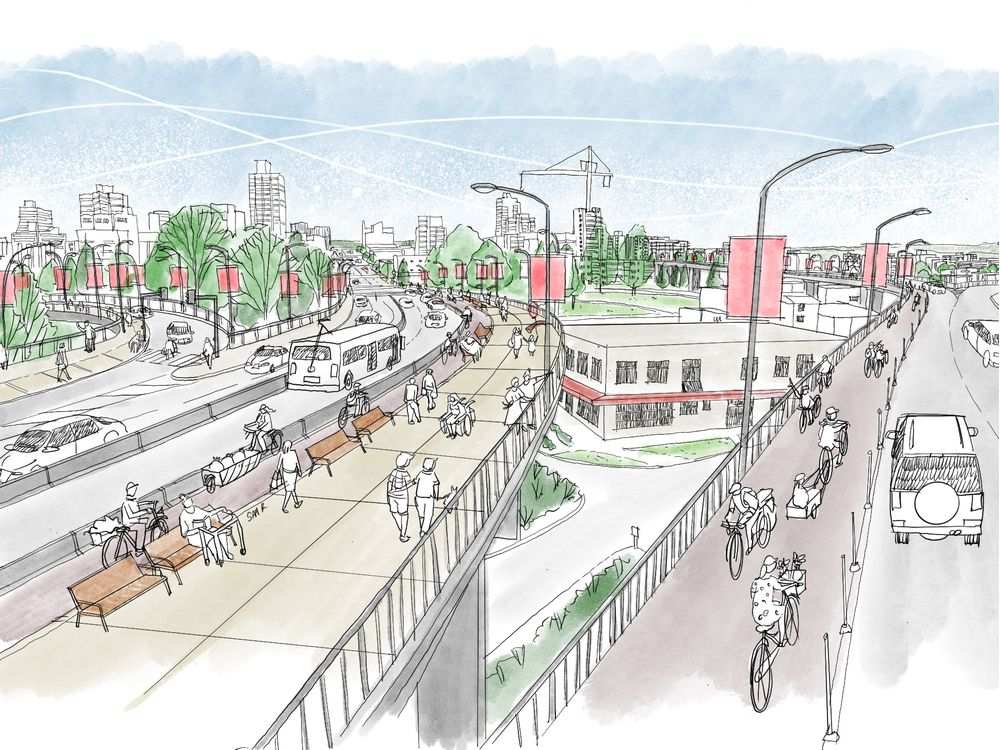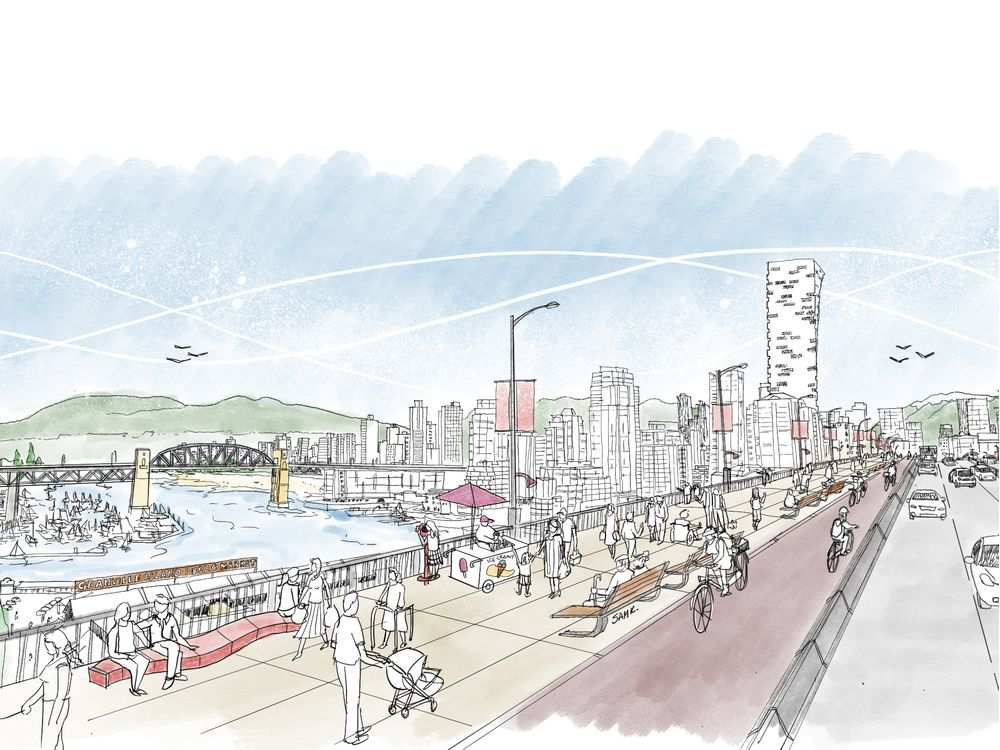 In 2015, City Council chose to move forward with a plan to replace the viaducts with a more resilient and connected street network. The decision is dependent on a new area plan for Northeast False Creek.
Replacing the viaducts is a self-funding solution with many public benefits including a larger Creekside Park and an improved transportation network that replaces vulnerable infrastructure.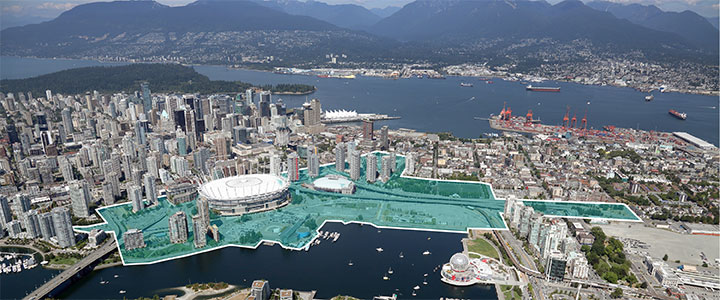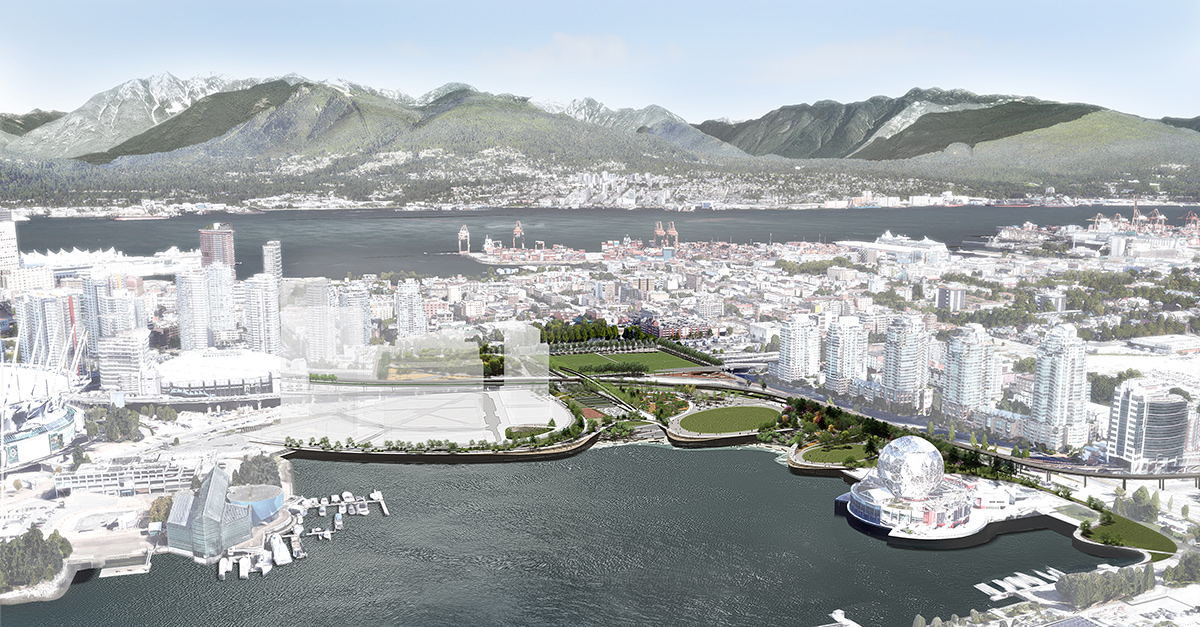 Draft plan summary
The Northeast False Creek Area Plan is a transformation project that will result in one of Vancouver's most significant city-building opportunities in a generation.
As the last remaining piece of large undeveloped land in the downtown along the False Creek waterfront, Northeast False Creek provides an opportunity to:
• Embrace the rich culture and history of the area, local assets, and access to water
• Create a new vibrant and resilient community that represents a step forward in city-building