Market News
Click the link below to access the latest report from our Real Estate Board including all active and sold listings, Sales to active listing ratios, benchmarks prices of all condos and townhomes in each of Vancouver's West side and downtown's neighborhoods:
Sold Condo Statistics:
What is a mean Average?
The Average price is obtained by dividing the total dollar volume of sales by the number of sales.
What is a Median Average?
To obtain a Median price, all of the sales prices are arrayed in numeric order. In the case of an even number of sales, the median is the highest price in the lower half of the group. If there is an odd number of sales, the midpoint sale is taken as the median.
What is the Sales-to-active listings ratio (SALR)?
The ratio of home sales to active listings is a good indication of any upward or downward pressure on home prices. Figure 1 illustrates the relationship between the sales-to-active listings ratio (SALR) and changes in home prices in Vancouver. As home sales rise relative to the number of homes listed for sale, home prices are pushed higher.
In 2008, a contraction in demand and an increase in the number of home listings pulled the SALR down sharply, below 0.10 or 10%, leading to a strong buyers market and declining home prices. A dramatic increase in demand this year had the reverse effect, drawing down the supply of homes for sale and pushing the SALR above 0.25 or 25%, leading to upward pressure on home prices.
This is a good rule of thumb: home prices are typically pulled downward when the SALR is below 0.10 or 10% and pushed upward when above 0.25 or 25%. Home prices tend to exhibit little upward or downward pressure when the SALR is between 0.15 and 0.20. In other words, home sales are 15-20 per cent of the total active listings in a given month. At this level, a relative balance exists between supply and demand.
July 2nd 2017 - The future of Northeast False Creek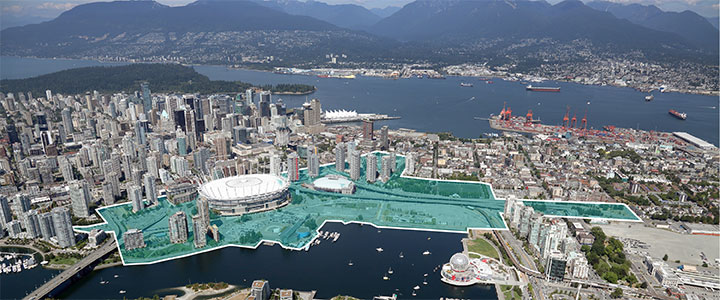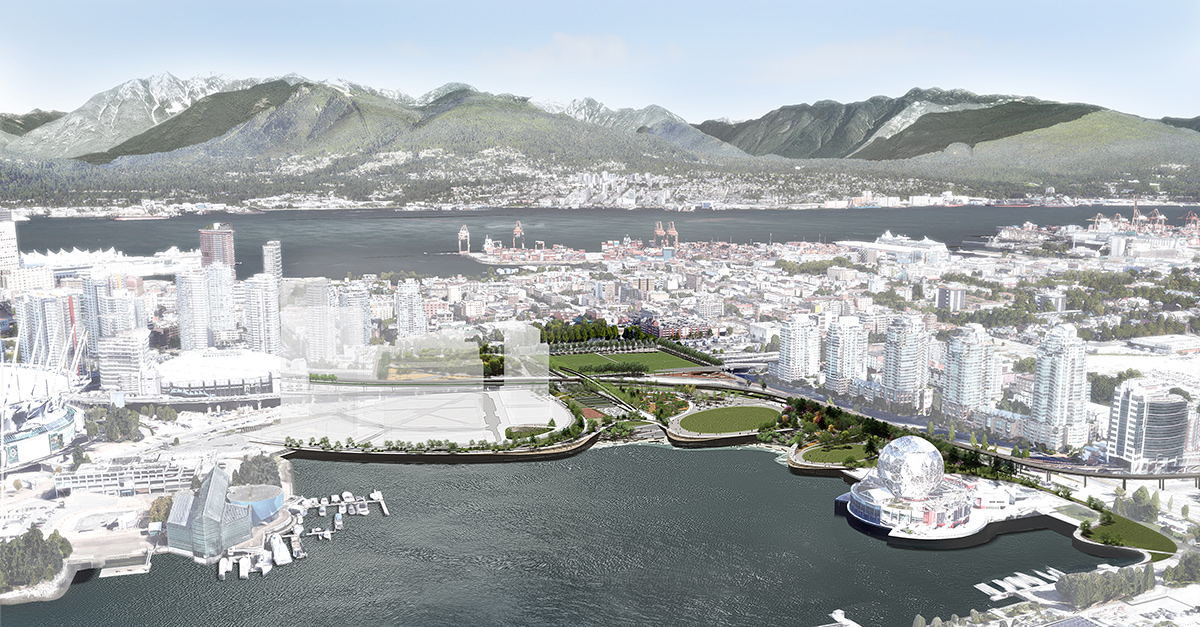 In 2015, City Council chose to move forward with a plan to replace the viaducts with a more resilient and connected street network. The decision is dependent on a new area plan for Northeast False Creek.
Replacing the viaducts is a self-funding solution with many public benefits including a larger Creekside Park and an improved transportation network that replaces vulnerable infrastructure.
Draft plan summary
The Northeast False Creek Area Plan is a transformative project that will result in one of Vancouver's most significant city-building opportunities in a generation.
As the last remaining piece of large undeveloped land in the downtown along the False Creek waterfront, Northeast False Creek provides an opportunity to:
• Embrace the rich culture and history of the area, local assets, and access to water
• Create a new vibrant and resilient community that represents a step forward in city-building
City of Vancouver Latest Urban projects: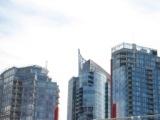 East Hastings goes boom: Long-neglected strip shifting from industrial to residential
The city has rezoned the area for residential buildings up to 150 feet high (15 storeys). And developers have been moving in to assemble property
BY JOHN MACKIE, VANCOUVER SUN JANUARY 28, 2016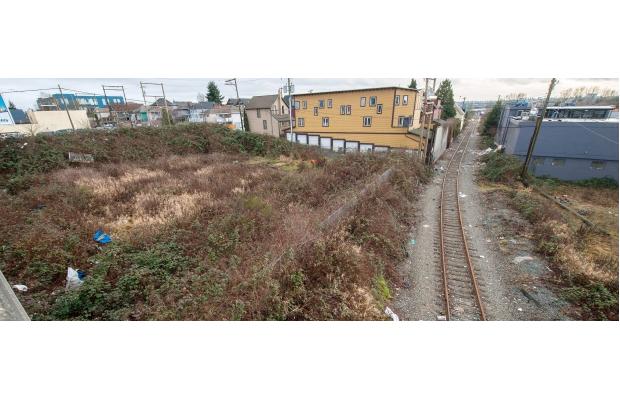 VANCOUVER -- The strip of East Hastings Street between Heatley Avenue and Clark Drive has been a commercial no-man's land for decades.
But it won't be for long.
The city has rezoned the area for residential buildings up to 150 feet high (15 storeys). And developers have been moving in to assemble property.
Wall Financial was first with Strathcona Village, a three-tower, 350-unit complex at 955 East Hastings. All 280 condos in the development sold out when they went on sale last year, at prices ranging from $199,000 to $439,000.
Onni has assembled 259 feet along the south side of Hastings at Clark. Property records show it paid almost $5.6 million for several lots, and entered into a "fee simple" agreement with Claymore Clothes for 1268-to-1278 East Hastings, which is valued at $1.85 million.
Lululemon founder Chip Wilson has been investing heavily in the 800-block of East Hastings.
On the north side of the street, Wilson's companies spent $10.7 million assembling 275 feet of property between 855 and 895 East Hastings. On the south side, his companies purchased 10 lots between 828 and 868 East Hastings for $7.25 million.
That is $17.95 million of real estate purchases in an area right next door to the troubled Downtown Eastside.
"(Former city planner) Larry Beasley and I in 2002 said the city is moving east," said realtor Bob Rennie, whose company sold the Strathcona Village development.
"Well, it has nowhere else to go," he laughs. "It wasn't genius. And it's happening. It took a while, but it's moving along. We don't have the development land downtown, and (when we do) downtown land is so expensive."
Yashpal Parmar recently purchased several empty lots in the 1000-block East Hastings beside the BNSF railway tracks for $5.2 million.
"It is an up-and-coming area," he said. "If you go through Strathcona and walk around there, there's a sense of pride. It's just an exciting area. (And) it's so close to downtown, why not live there?"
Parmar said his plan is to build a "mid-rise" with 13 to 14 storeys and 120 units. The zoning states 20 per cent of the units have to be set aside for social housing.
Bruno Wall of Wall Financial admits he was "a bit concerned" about some of the stipulations the city placed on the Strathcona Village development, where Wall had to set aside 70 units for social housing and also provide some light industrial space on the lower floors. But the development quickly sold out.
"There was no push back at all from the buying public," said Wall.
Part of the reason the area is being developed so quickly is that the city has rezoned Hastings between Carrall and Heatley a no-condo zone as part of the Downtown Eastside Local Area Plan.
But the city's assistant director of planning Kevin McNaney said there was a need for some market housing in Strathcona. So what had been an industrial zoning on Hastings between Heatley and Clark was changed to residential. Albeit, residential with a strong social housing component.
"In the planning process with the community, these sites were identified as using market housing and inclusionary zoning to get social housing built, particularly for families," he said. "So we're looking for more two-bedroom units in the social housing."
McNaney said there have been inquiries from developers about the area, but no firm proposals have come in yet. The city has also rezoned a partly industrial area in east Strathcona for residential structures that can go up to 50 or 75 feet high.
Any new developments will take time. Wall Financial purchased the old Alex Gair millworking site at 955 East Hastings for $5 million in 2011. It was launched in the summer of 2014, sold out within six months, and is currently being constructed, with a move-in date of summer 2017.
Many of Chip Wilson's properties are being renovated instead of torn down. A one-storey building at 895 East Hastings has been rented to a craft brewery, and a small building at 868 East Hastings has been given a spiffy new glass front that makes it look like something you would see on Robson, not Hastings.
"We don't build condos," said David Ferguson of Wilson's company Low Tide Properties. "What we do is buy and own income-producing properties for the long term."
Ferguson thinks the East Hastings strip is "a cool area" that acts as "the confluence of the Railtown commercial area and the Strathcona residential neighbourhood."
He sees East Hastings as a natural for creative, independent businesses.
"It's got character, and maybe a little bit of grit," he said.
"I think a lot of people like that, personally I do. It makes it more interesting than say Kerrisdale. From an office perspective it tends to (attract) more creative types. From our retail perspective, it's probably independent-type retailers."
A good example is Joe Chaput of Les Amis du Fromage cheese shop, which has thrived at 843 East Hastings for several years.
"When we first bought down here, people who didn't know the area thought we were kind of crazy," said Chaput. "They thought 'Why would you buy down there? There's nothing down there.' But the store has exceeded expectations."
Wall thinks part of the success of his development was that it was "priced really competitively." But he also thinks East Van is developing a cachet among buyers.
"It really has turned into kind of a funky place to live," said Wall. "Not everybody wants to live in Yaletown. There's been a fundamental shift in people's perception of where Vancouver is going, and where they want to live. The whole Strathcona area has completely revitalized over the last 10, 20 years."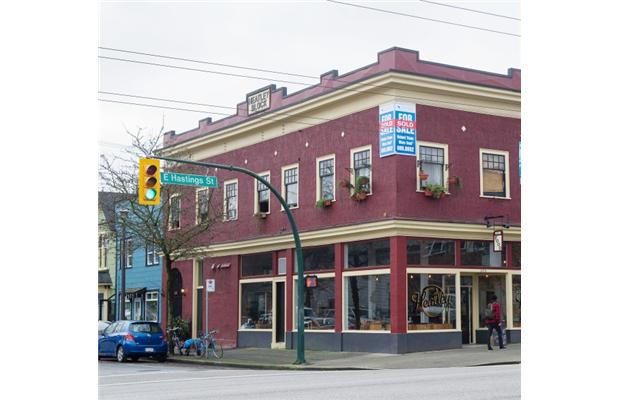 with research by Carolyn Soltau and Sandra Boutilier
Some of the properties that have been sold on East Hastings between Heatley and Clark:
- The Heatley Block at 696 East Hastings has reportedly just sold for $5.12 million. The 1931 building is in the "no condo" zone the city outlined in its Downtown Eastside Local Area Plan, so it probably won't be torn down.
- The old Gulf and Fraser Credit Union building at 803 East Hastings was sold for $4.5 million to Copula House Capital in 2015. It is now occupied by AIDs Vancouver, but in a drawing in the city's Downtown Eastside plan it has been replaced by a glass condo building.
- Companies listing Chip Wilson as a director purchased 10 lots between 828 and 868 East Hastings for $7.25 million in 2012. Wilson's companies spent another $10.7 million on properties between 855 and 895 East Hastings in 2013. Several buildings are being fixed up and are being leased out, including a craft brewery at 895 East Hastings.
- Wall Financial has sold out a three-tower development, Strathcona Village, that includes 350 units (280 condos, 70 social housing units) at 955 East Hastings. It is being built and is expected to be completed in the summer of 2017.
- Five empty lots beside the railway tracks in the 1000-block of East Hastings recently sold for $5.2 million to Yashpal Parmar, who plans to build a 13- or 14-storey building there with 120 units. He expects it will take three years.
- An old funeral home at 1235 to 1245 East Hastings recently sold for $5.7 million, almost $750,000 above its listing price. It was sold to 1056714 B C LTD, which lists Samuel Yanlin Lu as the sole director.
- Onni purchased 1220 to 1298 East Hastings in 2012 for almost $5.6 million for several lots. Part of the parcel includes a "fee simple" agreement with Claymore Clothes for 1268 to 1278 East Hastings, which is valued at $1.85 million.
- Across Clark Drive, Solterra paid $16.3 million in 2013 for a block that includes the historic Waldorf Hotel. And Millennium sold out its block-long Boheme project at 1588 East Hastings, which included 82 condos that sold for $219,000 to $519,000.
Upcoming New Downtown Art Gallery:
The Vancouver Art Gallery now stands at the threshold of one of the most exciting moments in our history. After more than a decade of research and planning for a new Gallery, we are moving forward with our vision to create an innovative and inspiring visual art museum that enriches lives and plays a pivotal role in enhancing Vancouver and British Columbia's reputation as a vibrant, creative, and desirable place to live, work and visit. In April 2013, Vancouver City Council voted unanimously to designate two-thirds of a site at West Georgia and Cambie Streets for a new Vancouver Art Gallery. Our journey has now begun. Architects, Swiss architectural firm Herzog & de Meuron, Internationally renowned for their innovative and elegant buildings and their significant contribution to the design of contemporary museums.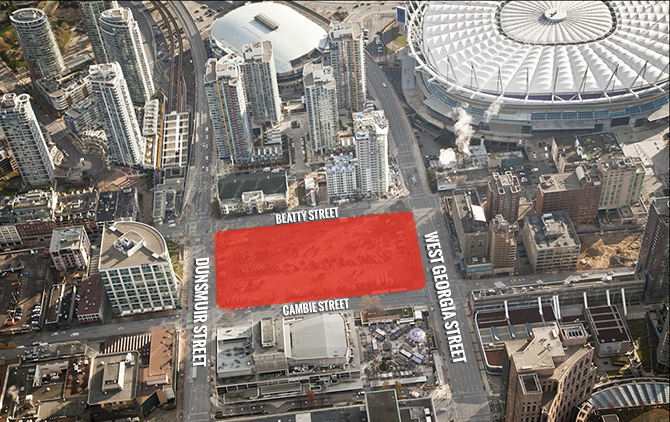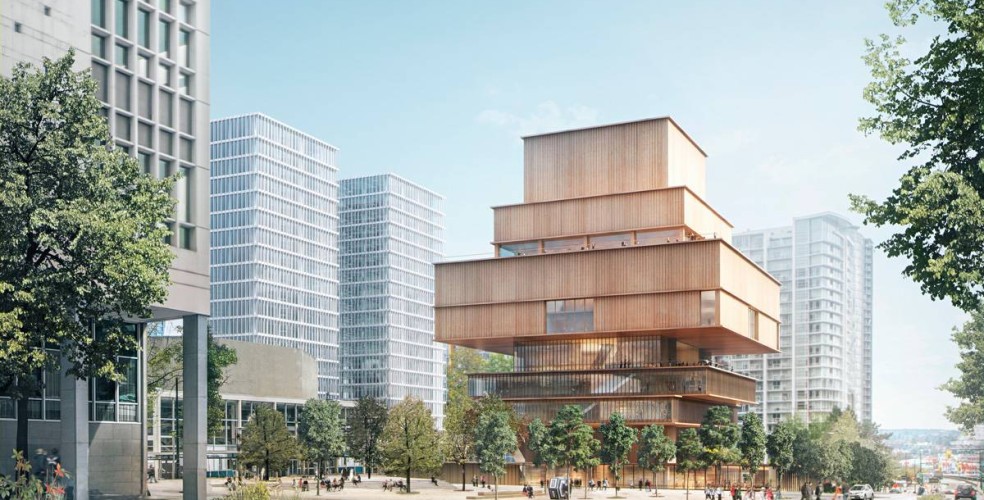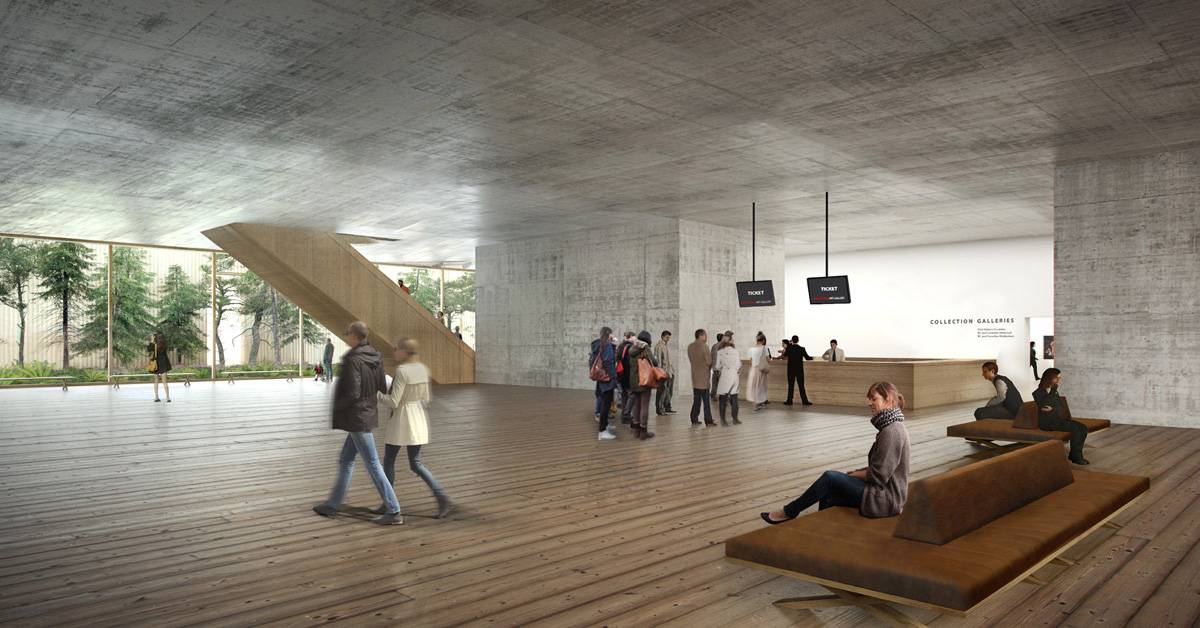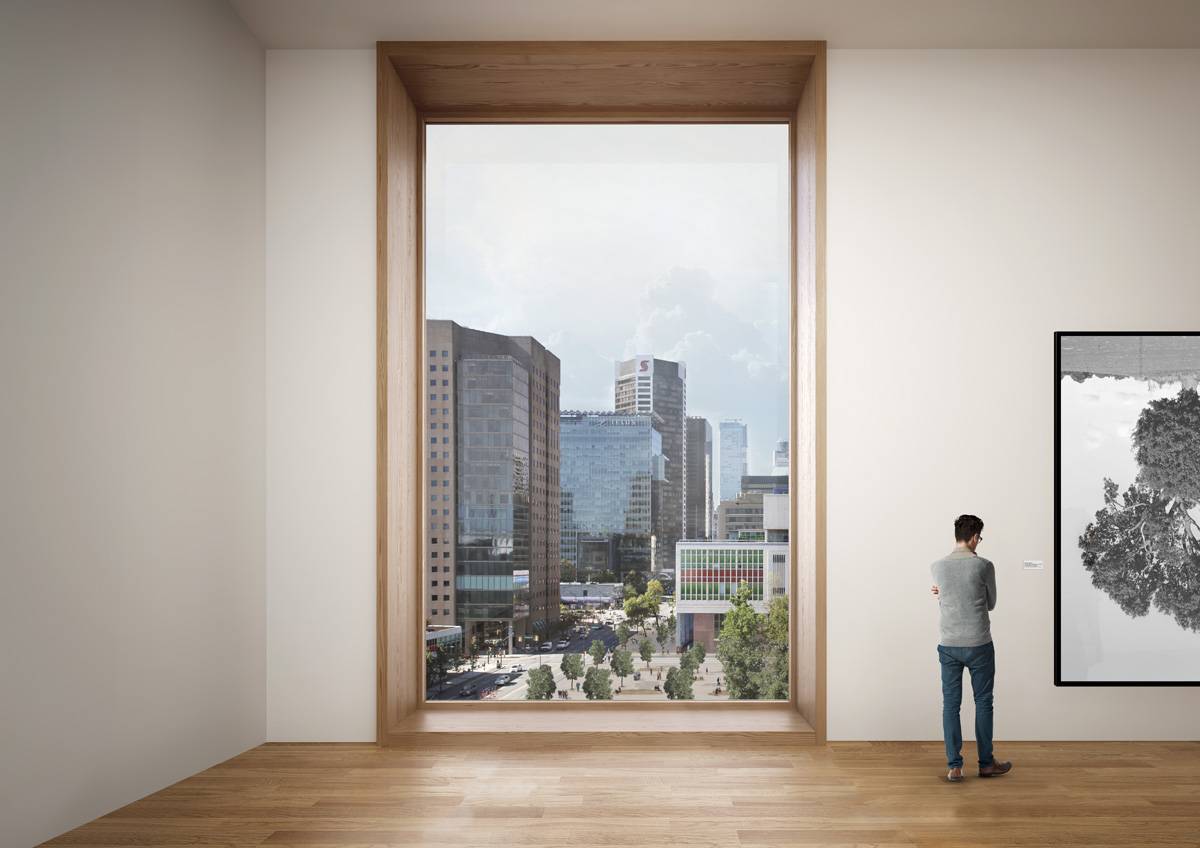 THE NEW BUILDING
Through extensive studies, the Gallery has determined the need for a building of approximately 310,000 square feet with a minimum of 25,000 square feet of exterior space to meet the current and future needs of the community it serves. This includes:
More than double our current exhibition space
Dedicated galleries to showcase much more of the Gallery's art collection
Greatly expanded school, family and children's programming
An auditorium (approximately 300 seats) for lectures, films, classes, art performances and more
Sufficient outdoor space for the presentation of art and public programs
Welcoming lobby and public gathering spaces that serve as a "Town Square" for the 21st century
A larger Gallery Store and a variety of food services designed for the comfort and enjoyment of visitors
Dynamic indoor and outdoor event spaces for public and private programs
State-of-the-art HVAC systems, collection storage, and conservation labs to house and protect the growing collection for future generation
Situated at the intersection of West Georgia and Cambie Streets, this city-owned site is at a vital cultural crossroads. It is located in a dynamic part of the downtown core, adjacent to other cultural amenities, retail, commercial and residential areas, and public transit. The new Vancouver Art Gallery will serve as a connector of many important and diverse communities, including Downtown Vancouver, Gastown, Yaletown, Chinatown and East Vancouver. Like the Gallery, these areas are steeped in a rich sense of history even as they continue to grow and evolve.
"So really the most important role for architects is to create a sense of place for people to live" James Cheng, Architect.
Vancouver the world's greenest city by 2020 - 10 years plan:
Vancouver 2020 - A Bright Green Future - PDF

Vancouverism is fast replacing "Manhattanism" as the maximum power setting for shaping the humane mixed-use city, important ideas for a new era of scarce energy and diminished natural resources.